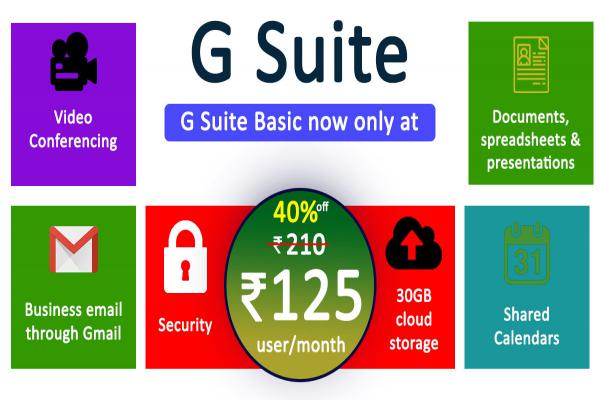 G Suite Business Emails
Email That Helps Grow Business
And Keep Up With Your Growth Too
With Each Email Account You Get:
30 GB Storage per account
Access your Work from Anywhere
Bigrock & Google Support
Frequently Asked Questions
Q. Can I use my existing domain with G Suite?
Yes, you can use an existing domain with your G Suite order.
Q. What happens to my existing mail, contacts, and calendar data when I move to G Suite?
When switching to G Suite from another program or web service, you and your users can bring your existing mail, contacts, and calendar data with you. You have a variety of options for migrating data into G Suite, depending on the size of your organization and the system you're migrating from. Tools are available for migration from Microsoft Exchange, Lotus Notes, IMAP servers and other Google accounts.
Q. What is the space provided per Email Account?
Each email account comes with 30 GB space.
Q. Is G Suite compatible with the email client I use today?
In addition to accessing G Suite mail from the Gmail web interface, you can send and receive mail from your favorite desktop client. Depending on the client, you can use either the IMAP or POP mail protocol. If you're switching to G Suite from Microsoft Exchange or some other Outlook service, you can use G Suite Sync. This is a plug-in for Outlook 2003, 2007, 2010 or 2013 that lets you use Outlook to manage your G Suite mail, calendar and contacts—along with your Outlook notes, tasks and journal entries.